Marco Giaccaria - Il mondo della nebbia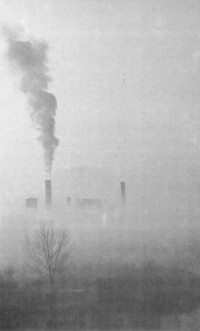 Download gratuito / free download: www.archive.org
Mikros Uno
La Luce Intorno Al Fumo
Il Teatro Delle Anime - parte prima
Mikros Due
In Taberna
Xavante!
Mikros Quattro
Il Più Lontano Possibile
Tangolio
Mikros Cinque
L'Inorganica Assenza
Il Teatro Delle Anime - parte seconda
Mikros Sei
Slowroom
Mikros Otto
All music composed, arranged, performed, recorded, mixed and produced by Marco Giaccaria between november 1992 and march 1994.
Performed and recorded "In Taberna".
Marco Giaccaria played flutes, violin, electric guitars, bouzouki, keyboards, percussions, sampling & sequencing & noises.
"La Luce Intorno Al Fumo" featuring Lorena Chiarante (voice and tin whistle).
Cover-photo by Lorena Chiarante.
Many thanks to Giovanni Zilli.
This is phase 2 of "Il Mio Cappello Se Ne È Andato".
Only available as audiotape.