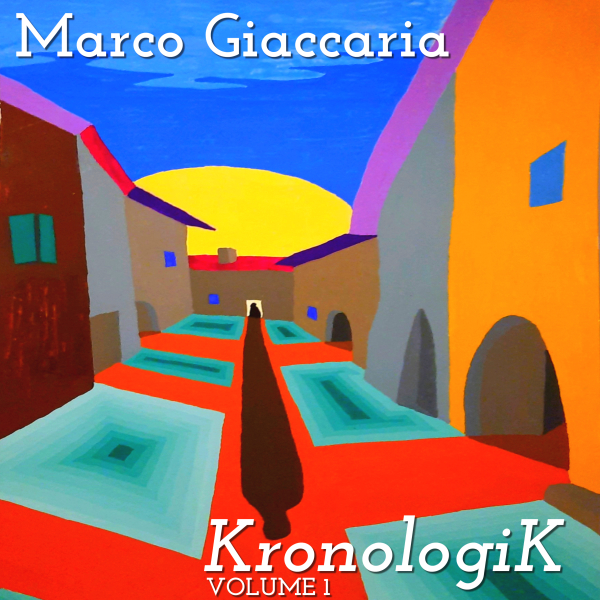 1. Quartetto didattico 1 1:03
2. Quartetto didattico 2 0:47
3. Quartetto didattico 3 0:50
4. Madrigale 2:02
5. Intonazione 1:05
6. 1985 9:44
7. Quintetto Gioachino 4:55
8. Une Valse 2:32
9. Lorena 3:32
10. Duo augurale 1:36
11. HB2U 1:09
12. Karmizuz 4:43
13. Folkuartalia 3:27
14. Danza dodecanonica 0:52
15. Fuga dodecanonica 1:07
16. Il Grande Elettore 2:00
17. Cinque scene 6:25
[Total Time: 47'58"]
Marco Giaccaria: flute, violin, recorders and keyboards.
L'Ensemble dei Suoni Residui:
Carlo Actis Dato, bass clarinet - Roberto Bevilacqua, double bass - Ercole Ceretta, trunpet - Pierluigi Filagna, french horn - Maria Luisa Martina, piano & harpsichord - Luciano Meola, clarinet & alto sax - Sergio Meola, drums & percussions - Marco Picca Piccon, guitar - Marco Robino, cello - Stefano Simondi, oboe - Domenico Zappone, bassoon.
Music composed and recorded by Marco Giaccaria in Grugliasco, December 1996/April 1997.
Painting by Marco Giaccaria.
Cover by L'Indomito Amanuense.
Produced by Marco Giaccaria for Musica Mancina.
2022 – Musica Mancina – MGCD100
This is the first part of the recordings made with L'Ensemble dei Suoni Residui.
The second part will be publish in 2023.
File under Chamber Music.
---
31st October, 2022. Enjoy!
LET'S SUPPORT THE INDEPENDENT MUSIC!
Digital download available on Spotify, iTunes, Amazon and many others.