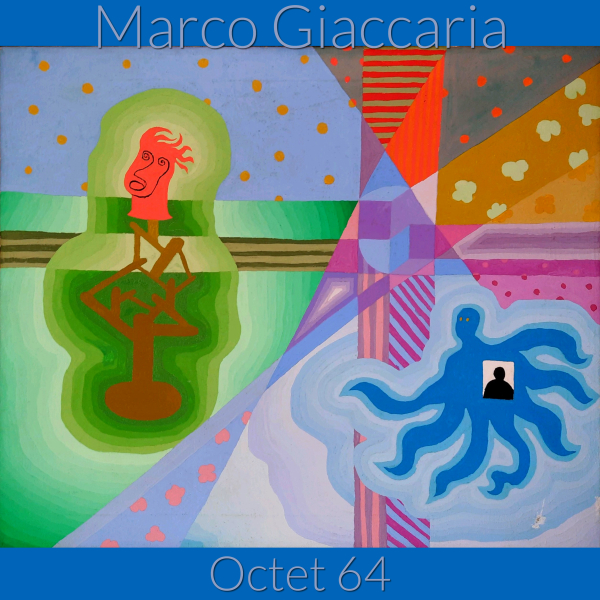 MARCO GIACCARIA: all the instruments of the octet.
Music composed, performed and recorded by Marco Giaccaria in Cumiana, 2022.
Painting by Marco Giaccaria.
Cover by L'Indomito Amanuense.
Produced by Marco Giaccaria for Musica Mancina.
2023 – Musica Mancina – MGCD101
This composition is published to celebrate my 64th birthday.
I started from When I'm Sixty-Four by Paul McCartney... some of his notes inspired my composition.
File under Chamber Music.
---
21st January, 2023. Enjoy!
LET'S SUPPORT THE INDEPENDENT MUSIC!
Digital download available on Spotify, iTunes, Amazon and many others.