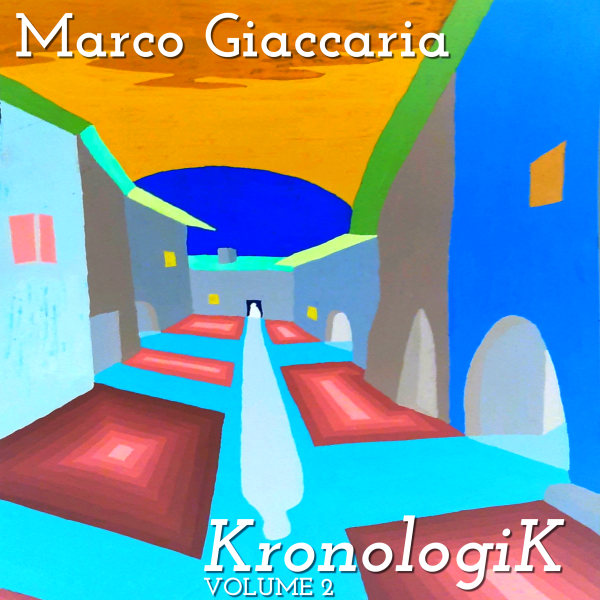 1. Folkestralia (1996) 2:48
2. Aksak 5:57
3. Nalamaku 4:24
4. Direzioni 4:21
5. Aria di Sol 2:45
6. Adigirba 7:41
7. Valzarchi 1:50
8. Ping Pong Music 2:25
9. Cuarteto de campesinos 3:25
10. Rondeau 4:04
11. Nymphasis Onifonica 9:57
[Total Time: 49'38"]
Marco Giaccaria: flute, violin, recorders, mandola, bouzouki, guitar, keyboards.
L'Ensemble dei Suoni Residui:
Carlo Actis Dato, bass clarinet - Roberto Bevilacqua, double bass - Claudia Fassina, percussions - Pierluigi Filagna, french horn - Maria Luisa Martina, harpsichord - Luciano Meola, clarinet - Marco Robino, cello - Stefano Simondi, oboe - Domenico Zappone, bassoon.
Music composed and recorded by Marco Giaccaria in Grugliasco, December 1996/April 1997 and between 2020 and 2022 in Cumiana.
Painting by Marco Giaccaria.
Cover by L'Indomito Amanuense.
Produced by Marco Giaccaria for Musica Mancina.
2023 – Musica Mancina – MGCD102
This is the second part of the recordings made with L'Ensemble dei Suoni Residui.
The first part was published in 2022.
File under Chamber Music.
---
25 Aprile, 2023. Enjoy!
LET'S SUPPORT THE INDEPENDENT MUSIC!
Digital download available on Spotify, iTunes, Amazon and many others.