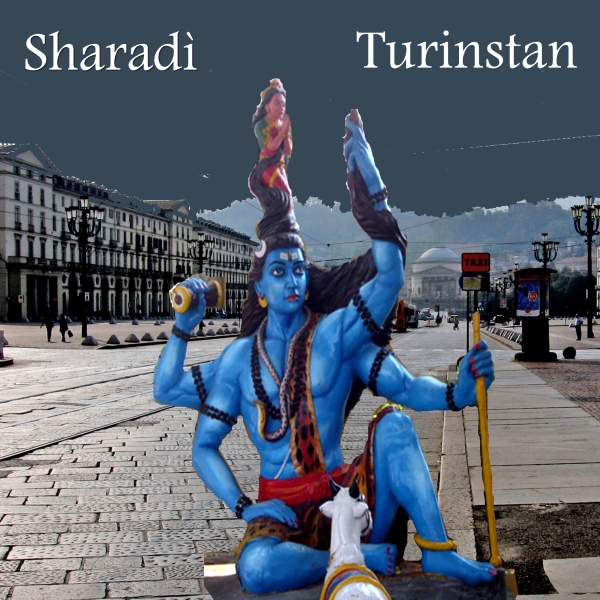 Download gratuito / free download:
Archive.org
The Banks of the Lee 3:12
Margaret's Waltz 2:20
La Fille Du Roi Loys 5:54
Bridget O'Malley 4:07
The South Wind 1:41
McBride in Holland 4:32
Down the Hill 2:45
A Maid in Bedlam 6:42
B-suite (piano solo) 8:00
The Maid Who Sold Her Barley 1:36
I Tried 3:30
Des Oge Mai (bouzouki taximi) 3:03
Spasiba 3:17
Andreina Valentini: vocal
Bruno Pantano: accordeon, sitar, piano
Marco Giaccaria: flute, whistles, bouzouki, mandola, violin, Native American flute, electric guitar, sequencing
Joe Quinn: bodhran [no.10]
All music are traditional except I Tried and Spasiba composed by Giaccaria-Valentini and B-suite composed by Bruno Pantano.
Arranged and recorded by Sharadì between 2011 and january 2012.
Mixed and edited by Marco Giaccaria [no.3, 6 and 12 recorded in 1995].
Front cover: Turinstan by Andreina Polo. Produced by Andreina Valentini for Musica Mancina, GRCD57 - 2013.