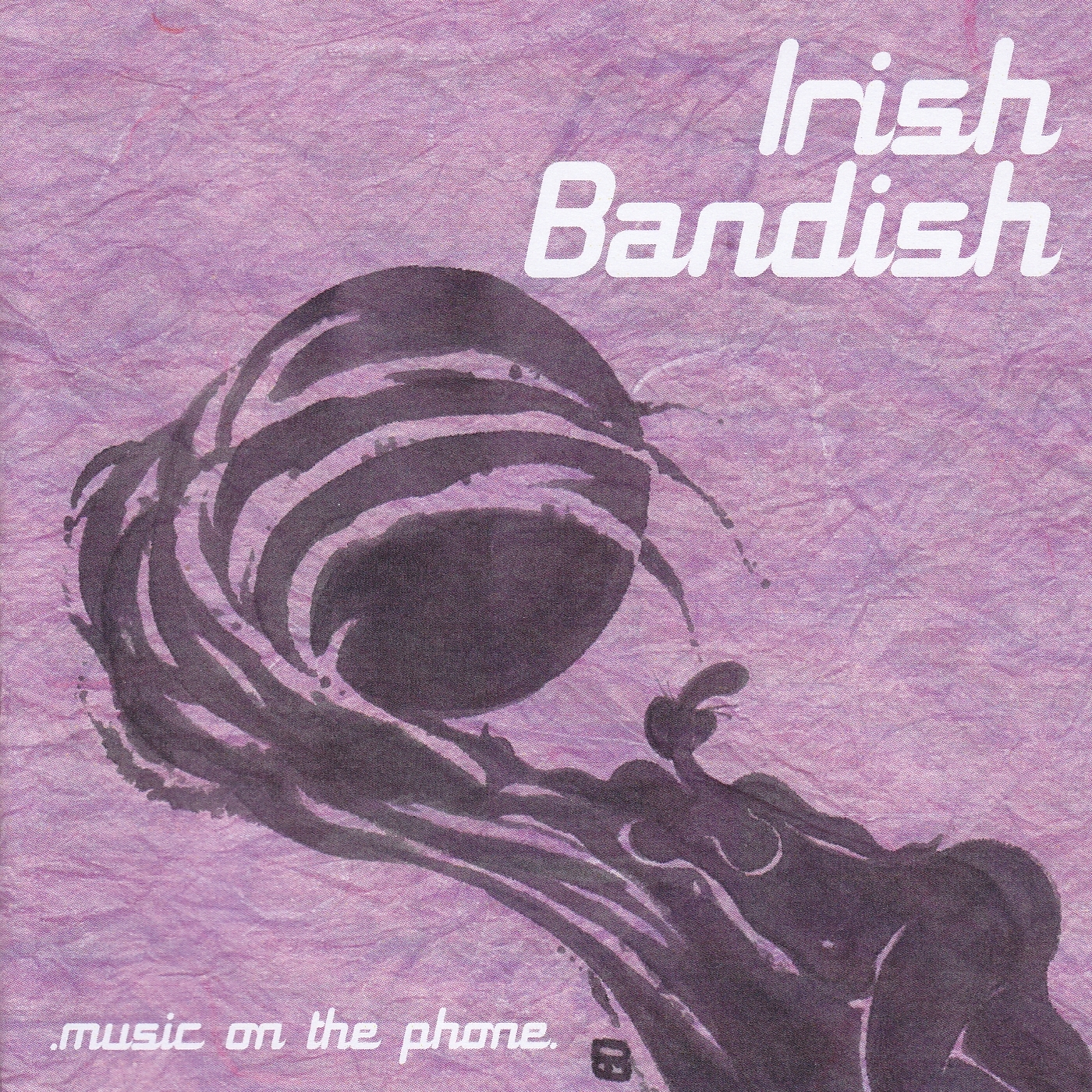 01. MASH UP n. 1
Mn 'na eireann e pezzo originale indiano 9:20
02. MASH UP n. 2
Moghile Mear con improvvisazione indiana e tradizionale americano 10:58
03. MASH UP n. 3
Braiagh loch iall e raga Megh e tema originale 18:05
04. MASH UP n. 4
Lagan love con tarana indiano e banjo con composizioni originali 6:00
05. PIANO SOLO
Improvvisazione sul tema di "Lagan Love" di Bruno Pantano 5:27
06. GUITAR SOLO
Improvvisazione sul tema di "Lagan Love" di Rodolfo Mezzino 6:24
Do you know that chain-sentence game where everyone adds a word but nobody knows what will come out at the end?
Well this CD was put together in much the same way and we hope the end result is as enjoyable as some of the chain-sentences can be. Musicians and singers worked away on their own on celtic songs and melodies and Indian bandishes.
For logistical reasons we didn't play together so this CD is what you might call a long-distance collage.
Each track is structured like a traditional raga: alap, improvisation and rhythmic part but the combination of instruments is experimental.
My multimedia projects have always dabbled with innovative sounds and musical concepts. I have often worked alone or with two musicians, Marco Giaccaria and Bruno Pantano. This is the first time other musicians, whose backgrounds range from classical to folk to electronic, have been involved.
Andreina Polo
[ITALIAN TRANSLATION:
Avete presente uno spettacolo in cui si recita a soggetto? O il gioco dei bigliettini in cui si compongono frasi a più mani senza sapere quale sarà il risultato finale? Bene, così è nato questo disco. Un'improvvisazione per singoli "attori" che avevano come trama alcuni temi gaelici.
Partendo da questi brani tradizionali, cantati in lingua originale, sono stati anche composti dei bandish (canzoni) in puro stile indiano.
È un esperimento di collage a distanza. Non abbiamo suonato insieme, per difficoltà logistiche, ma ciascuno ha dato il proprio contributo. La struttura dei pezzi segue il modulo dei raga: alap, improvvisazione, parte ritmica... ma l'uso e l'abbinamento degli strumenti segue percorsi di sperimentazione. Nelle mie divagazioni multimediali inserisco in ogni progetto nuove sonorità e strutture concettuali. Molti dischi sono stati progettati da sola o con la collaborazione di due musicisti (Marco Giaccaria e Bruno Pantano).
Questo è il primo cd cui hanno collaborato anche altri professionisti che provengono dalla classica, dal folk e dall'ambito delle sperimentazioni elettroniche. Andreina Polo]
Raj Kamod Palampuri (guest star): tabla, voce
Vito De Bellis: banjo
Marco Giaccaria: flauti, violino, bouzouki, synth & sampler
Rodolfo Mezzino: chitarra acustica
Bruno Pantano: sitar, pianoforte
Joe Quinn: bodhran
Andreina Valentini: voce
Ciaran Ward: voce
Progettazione, produzione: Andreina Polo.
Cover: Andreina Polo (disegno a china su carta giapponese di Giorgio Prever)
Collaborazione al progetto e missaggio creativo: Marco Giaccaria
---
LET'S SUPPORT THE INDEPENDENT MUSIC!
Digital download available on Spotify, iTunes, Amazon and many others.