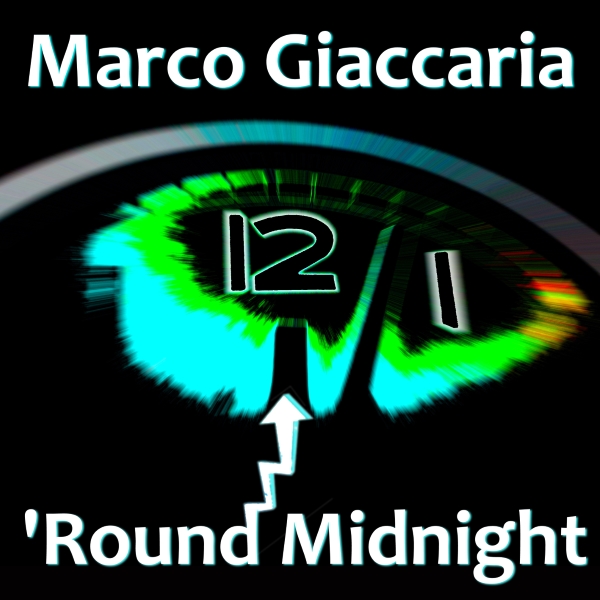 1. The Ambience at Midnight (Marco Giaccaria) 1:18
2. 'Round Midnight (Bernard D. Hanighen / Thelonious Monk / Charles "Cootie" Williams) 6:56
3. Gaelic Midnight Medley (traditional) 7:33
4. La Notte - flute concert in G minor, Op.10, No.2, RV 439 (Antonio Vivaldi) 10:00
5. Come, Sable Night - madrigal (John Ward) 5:16
6. Midnight on the Water (Luke Thomasson) 4:56
7. Black Night (John Lord, Ritchie Blackmore, Ian Gillan, Ian Paice, Roger Glover) 3:49
8. Chandrakauns (raag's alap) 4:40
9. A Nakht in Gan Eden (traditional) 4:13
10. Black Night (A Slight Return) (arrangiamento libero di Marco Giaccaria) 3:58
11. Bona Nox - 4 parts canon (Wolfgang Amadeus Mozart) 4:09
12. Waiting for One O'Clock (Marco Giaccaria) 4:20
La registrazione ambientale dell'ora tra mezzanotte e l'una, "disturbata" da dodici brani musicali.
Alcune cover, alcune tradizionali e una composizione originale; tutti arrangiati e suonati su flauti, violini, chitarre, tastiere e campionatore da solo.
Guarda i titoli per capire cosa intendo... Ascoltalo con la cuffia e le luci spente da mezzanotte in avanti. ;-)
All music arranged or composed, played, recorded, mixed and edited by Marco Giaccaria between 2012 and 2018.
Marco Giaccaria: flutes, violin, tin & low whistles, bouzouki, mandola, classical guitar, electric guitar, electric bass, keyboards, percussions, sampled instruments.
---
LET'S SUPPORT THE INDEPENDENT MUSIC!
Digital download available on Spotify, iTunes, Amazon and many others.