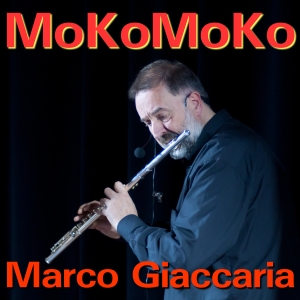 1. MoKoMoKo (Marco Giaccaria) 4:50
Just a divertissement to celebrate my 60th birthday. In this song I've played all the instruments I have learned in these years (almost all of them, at least one representing each family of instruments). So here are flute, piccolo, tin whistle, alabaster flute, bouzouki, violin, mandola, classical guitar, electric guitar, electric violin, piano, bass recorder, sequenced orchestra, percussions and sampled instruments.
---
January the 21th, 2019. Enjoy!
LET'S SUPPORT THE INDEPENDENT MUSIC!
Digital download available on Spotify, iTunes, Amazon and many others.