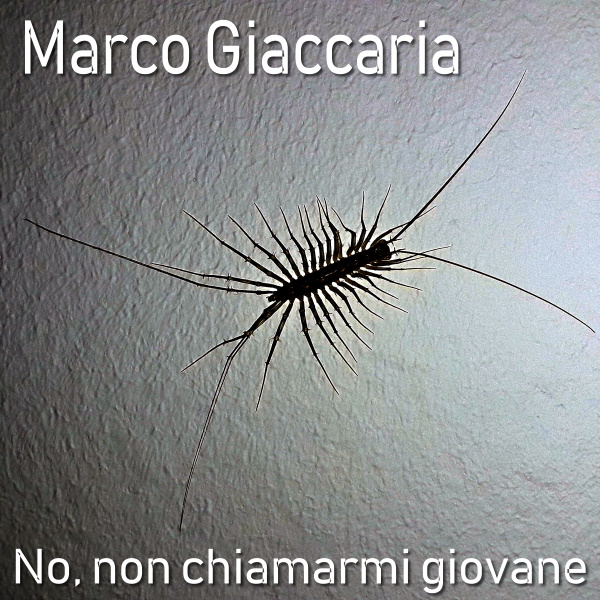 1. No, non chiamarmi giovane (Marco Giaccaria) 5:11
Music composed (1983), performed, recorded and mixed by Marco Giaccaria between november and december, 2019.
A composition from a few years ago for singing, flute, violin, marimba and piano.
The lyrics are a poem by Olindo Guerrini (published under the pseudonym Lorenzo Stecchetti), Italian poet and writer (1845 - 1916).
This song is published to celebrate my 61st birthday.
Two collections of chamber music compositions will follow in 2020... this is the first one!
---
[testo italiano]
No, non chiamarmi giovane
Perchè i capelli miei son lunghi e biondi
E le mie guancie floride
di molli carni e di color giocondi.
Son come il frutto fradicio
dentro e che serba il suo color di fuora.
Donna, ti sembro giovane
e sono un morto che cammina ancora.
Chiusa per sempre ho l'anima
alle dolci lusinghe ed ai conforti.
Donna, non mi sorridere;
donna, non mi tentar; rispetta i morti.
---
[English translation]
No, don't call me young
'cause my hair is long and blonde
And my florid cheeks
of soft flesh and playful color.
They are like the soggy fruit
inside, and that it retains its outer color.
Woman, I look young to you
and I'm a dead still walking.
Closed forever I have the soul
to sweet flattery and consolations.
Woman, don't smile at me;
woman, do not tempt me; respect the dead.
---
January the 21th, 2020. Enjoy!
LET'S SUPPORT THE INDEPENDENT MUSIC!
Digital download available on Spotify, iTunes, Amazon and many others.