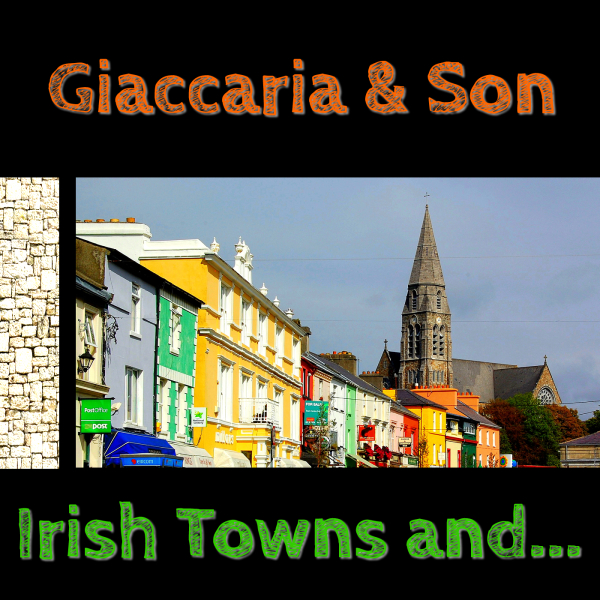 [86,3 MB]
Click the button to download the .zip file.
The ZIP file contents 12 audio files in mp3 with the playlist .m3u, the booklet in .pdf with lyrics and details, the cover in .jpg ready to print.
[Clicca il bottone per scaricare gratuitamente il file ZIP, contenente le 12 tracce audio in mp3 con la playlist, il libretto con i testi e la copertina].

Se ti piace quello che hai ascoltato, puoi fare una piccola donazione libera per sostenere la musica indipendente, grazie!
Questo è il link per poter effettuare la tua donazione:

---
Listen to the full album on YouTube!
---
1. Irish Ways and Irish Laws (John Gibbs) 2:50
2. Scorn Not His Simplicity (Phil Coulter) 2:25
3. REELS: The Maids of Mitchelstown / St. Kilda Wedding / Return to Milltown (traditionals) 3:33
4. Black is the Colour (traditional) 2:29
Your browser does not support the audio element.
5. Dirty Old Town (Ewan McColl) 3:20
6. HORNPIPES: Ballincollig in the Morning / The Humors of Enniskean (traditionals) 4:27
7. Streets of London (Ralph McTell) 3:51
8. This Love Will Carry (Dougie McLean) 4:26
9. (JIG) & POLKA: The Scartaglen Polka (traditional) 2:32
Your browser does not support the audio element.
10. High Flying Seagull (Dougie McLean) 3:10
11. JIGS: The Boys of the Town / The Road to Sligo or The Humors of Bantry (traditionals) 2:02
12. The Town I Loved So Well (Phil Coulter) 6:29
DAVIDE GIACCARIA: vocal and guitar;
MARCO GIACCARIA: flute, whistles, violin, recorders, mandola, bouzouki and keyboards;
featuring:
CLAUDIA FASSINA: bodhrán and snare drum.
All songs recorded by Marco Giaccaria, mixed by Davide e Marco Giaccaria between May and September 2020 in Grugliasco and Cumiana.
Music arranged by Marco Giaccaria.
Cover and booklet by L'Indomito Amanuense.
Produced by Marco Giaccaria for Musica Mancina.
2020 – Musica Mancina – GRCD92
---
Circa un annetto fa dissi a mio papà: "Ehi papi, ma io son musicista, tu sei musicista... perché non facciamo un album padre e figlio tanto per fare qualcosa insieme e divertirci?" e lui: "Ma sai che è proprio una bella idea? Facciamolo!"
Così è nato Irish Towns and... un disco interamente autoprodotto che contiene diverse tracce di cantautori folk irlandesi e scozzesi, oltre a qualche pezzo traditional per non farci mancare nulla. Un disco che siamo riusciti a registrare nonostante la pandemia, gli impegni lavorativi e perché no, anche qualche chilometro di distanza che non facilitava le cose.
Ps: un ringraziamento speciale a Claudia Fassina che ha contribuito come special guest in alcune tracce dell'album, dandogli quella spinta in più che serviva! Davide Giaccaria
---
Listen to the full album on YouTube!
---
31st October, 2020. Enjoy!