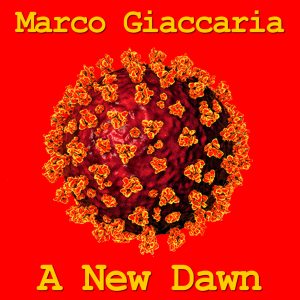 MARCO GIACCARIA: flute, violin, bass recorder, bouzouki, keyboards and electronic devices.
Music composed, performed and recorded by Marco Giaccaria in Cumiana, January 2021.
Cover by L'Indomito Amanuense.
Produced by Marco Giaccaria for Musica Mancina.
2021 – Musica Mancina – MGCD93
This composition is published to celebrate my 62nd birthday.
During this pandemic period, I'm waiting for a new dawn: I hope we have all learned to respect the planet ... because there is no planet B!
File under Space Rock or Experimental Rock.
---
21st January, 2021. Enjoy!
LET'S SUPPORT THE INDEPENDENT MUSIC!
Digital download available on Spotify, iTunes, Amazon and many others.