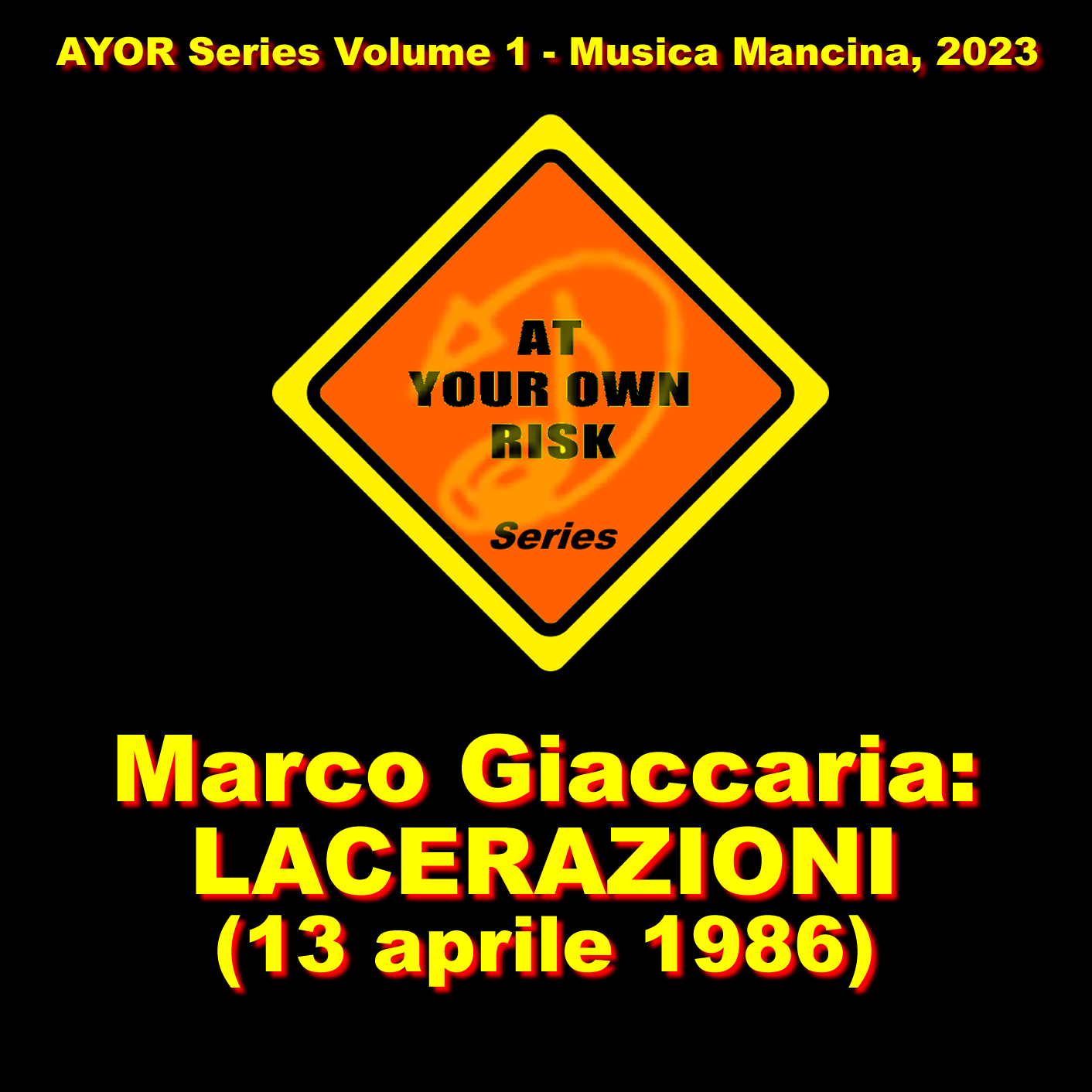 AYOR Series Volume 1 - 2023
Marco Giaccaria:
LACERAZIONI (13 aprile 1986)
1 -
Una laconica sconsideratezza
6:54
2 -
Se l'isteria fosse lardosa
4:23
3 -
Lo sconcatenamento è impartibile
3:51
4 -
Verso un concepimento concentrico
4:52
5 -
Per un finale allarmista
3:45
[Total Time:
23:46
]
La ricetta per queste improvvisazioni alla chitarra elettrica: prendi alcuni dischi in vinile che non ti piacciono, rigali pesantemente sulle tracce che vuoi provare a autilizzare, alleggerisci la puntina del giradischi in maniera che ilbraccio possa saltare ogni volta che passa sulla riga, così da creare un loop assolutamente casuale.
Quando trovi un loop che ti ispira, comincia a registrarlo mentre ci improvvisi sopra com la chitarra elettrica e poi ascolta il risultato finale.
Che dire? Nel 1986 non avevo ancora accesso all'audio digitale ma solo a quello analogico; queste improvvisazioni sono direct-to-tape cassette.
---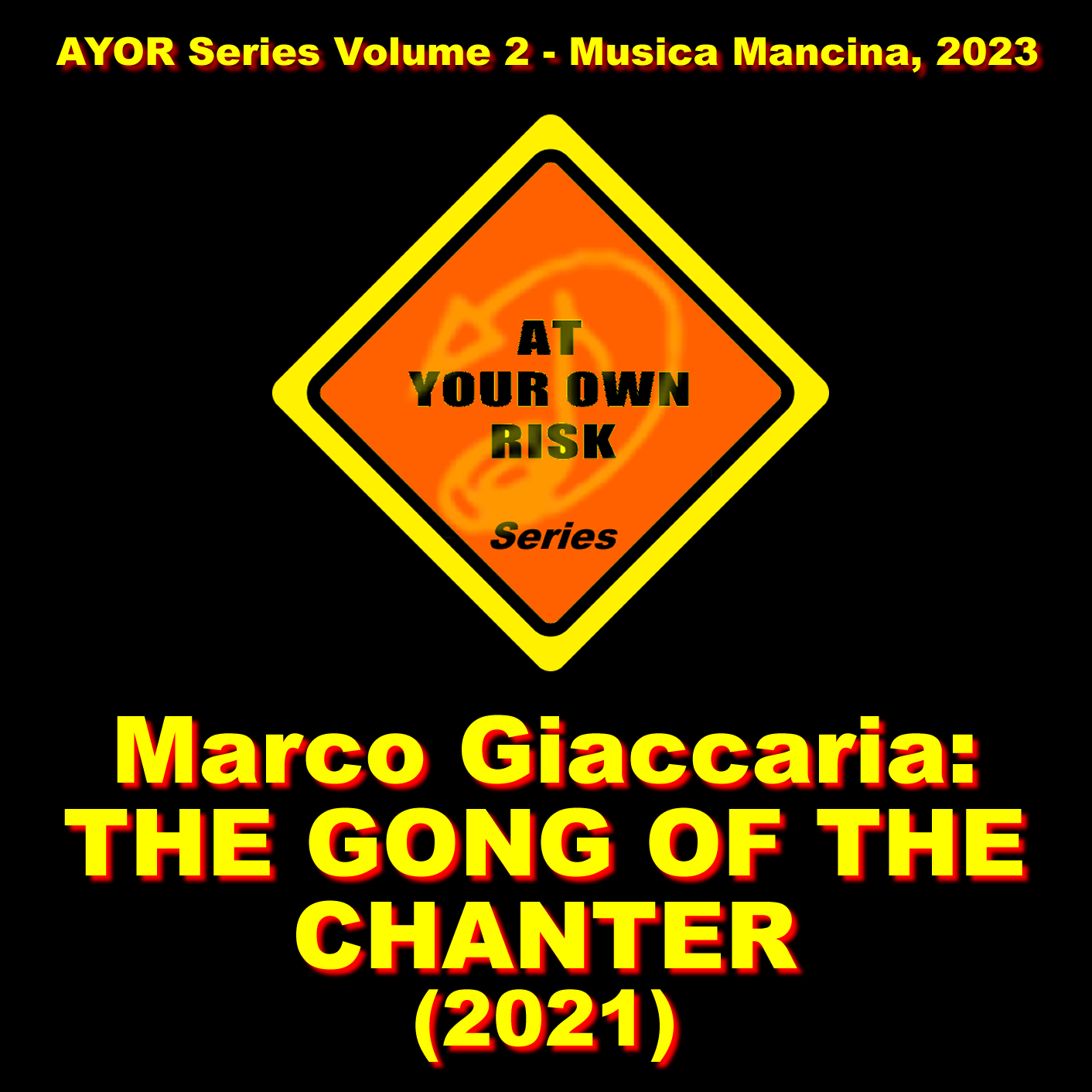 AYOR Series Volume 2 - 2023
Marco Giaccaria:
THE GONG OF THE CHANTER (2021)
1 -
The Gong of the Chanter
4:22
The Song of the Chanter è un famoso brano tradizionale irlandese.
Ho provato a trattarlo come fosse un brano moderno e ho giocato sul titolo, facendolo diventare The Gong of the Chanter, a causa dell'uso spropositato dei gongs.
C'è ovviamente danche l'immancabile improvvisazione per cercarlo di renderlo più personale possibile.
---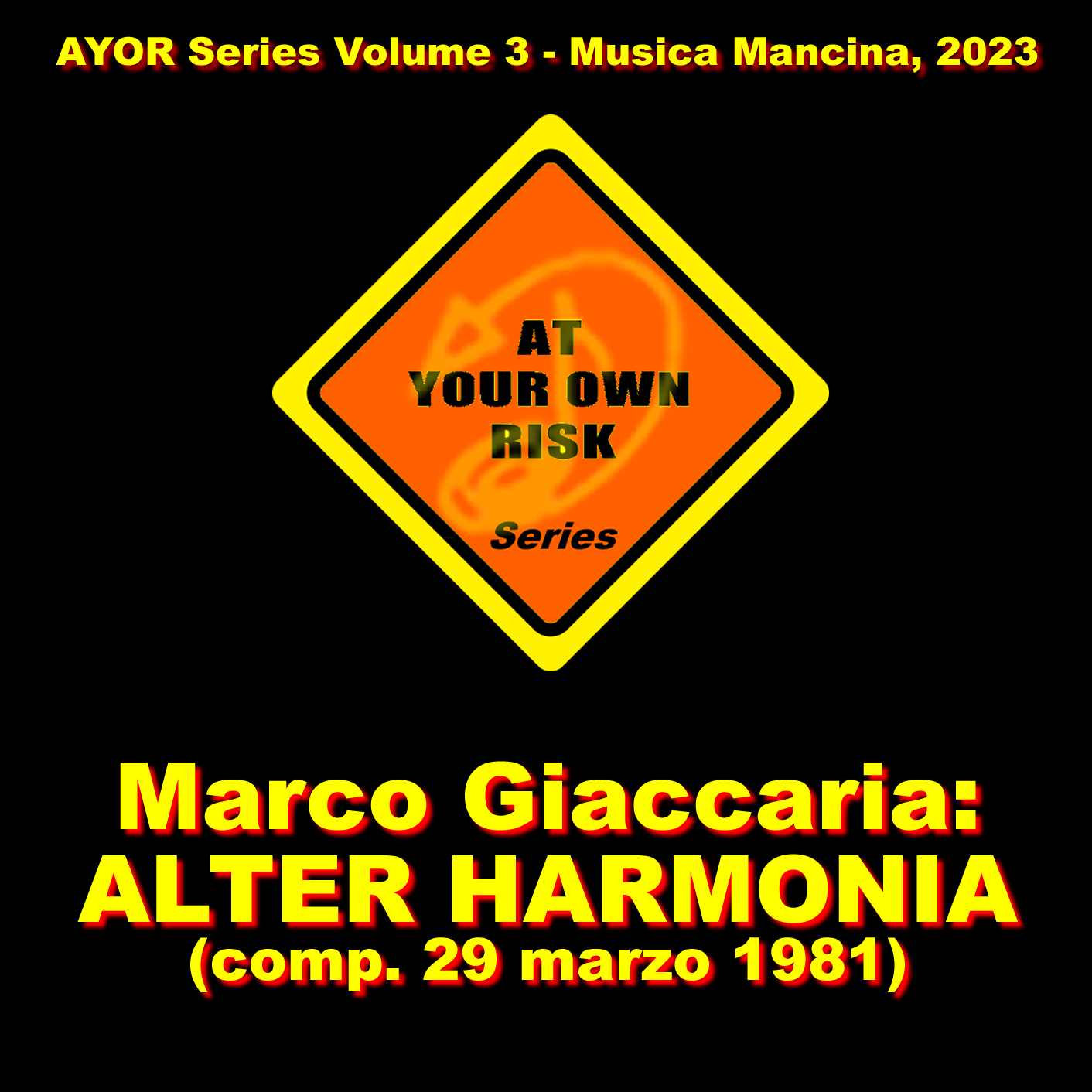 AYOR Series Volume 3 - 2023
Marco Giaccaria:
ALTER HARMONIA (comp. 29 marzo 1981)
1 -
Alter Harmonia
8:45
Una delle mie prime composizioni basate sulle scale pentatoniche.
questa è una registrazione effettuata nel 2020, durante il lockdown causata dalla pandemia di Covid... avrei potuto fare altro, ma mi era piaciuta l'idea di ripercorrere a ritroso le mie composizioni, riarrangiando o registrando quelle rimaste sospese.
---